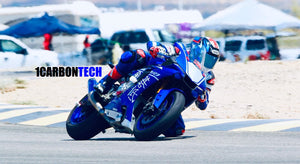 Yamaha Accessories
Suzuki Accesories
Ducati Accessories
HONDA Accessories
ABOUT 1CARBONTECH
With more than 24 years of experience, 1994 to be precise, we remain leaders in the composites industry. Through our innovative research in the field, we've developed unique methods that combine carbon fiber and motorcycle fairings. Our color Kevlar composite products are unlike any others seen in the industry. Our latest development includes an advanced two-step process that infuses Kevlar and carbon fiber, bringing our customers unsurpassed products that can be wholly customized.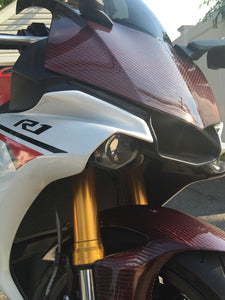 From our Family to Yours!
Here at 1CarbonTech, we are your premiere source for carbon fiber and Kevlar motorcycle fairings. While our competitors simply sell motorcycle fairings, we manufacture all our cutting-edge composite motorcycle parts. We don't settle for anything less than the absolute best for our clients and this is evident in the intricate craftsmanship and high-quality materials seen in each part we carry.
When you shop with us here at 1CarbonTech, you can choose from a wide selection of high-quality motorcycle parts. From the Suzuki GSXR and the Ducati to the Yamaha R1/R6 and the Honda CBR-RR, we have parts to suit virtually any motorcycle year and model.
We're proud of our stellar customer satisfaction rate and we won't be pleased unless you're wholly satisfied with your purchase. We let our high-quality parts speak for themselves. Whether you're looking for a single carbon fiber fairing or a comprehensive component kit for your motorcycle, we'll deliver just what you're looking for.
Browse our inventory to view motorcycle fairings that stand head-and-shoulders above the competition. We're also happy to answer any questions you have about our offerings.